Lyme risk increases across Ontario in 2017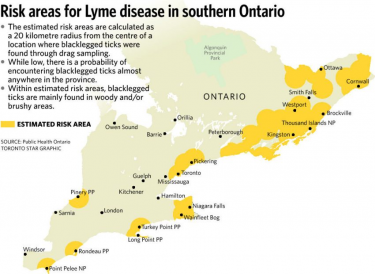 In Canada there has been a steady rise of Lyme cases.  For instance, in 2016 there were 841 human cases of Lyme disease compared to only 144 in 2009.
For Ontario there was a comparable rise to 343 reported cases in 2016 compared with only 44 in 2005.
2017 is looking to get worse as climate change has migrated ticks further north into Canada.  The problem is, once ticks arrive they don't leave.
This is a very informative article and we recommend spending the time to read it.