Lyme disease cases in Canada up over 50% year over year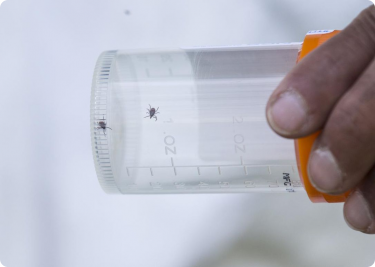 A record number of Lyme disease cases this year in Canada, specifically Ontario versus previous years.  Health officials are warning Canadians to take extra precautions when enjoying activities outdoors this year. 
With 992 cases in 2016 compared with more than 1,400 cases in 2017; this year is expected to continue the same trend.  "The probability that someone would actually be exposed to a blacklegged tick in the early '90s was very very low," says research scientist Robbin Lindsay of Public Health Agency of Canada.  Health Canada has a specific information page for Lyme disease.
For more information please visit the source for this article: Lyme disease cases hit record highs as tick populations expand